How can I register a DDPI?
---
You can register a Demat Debit and Pledge Instruction (DDPI) through
MyGeojit
if you fulfil the following conditions:
You have a resident single-holder account

You are a KYC, CKYC and 6 attributes KYC-compliant client

You have a single demat account linked with your trade code

You do not have an active PoA authorisation

The SMS facility is enabled in your account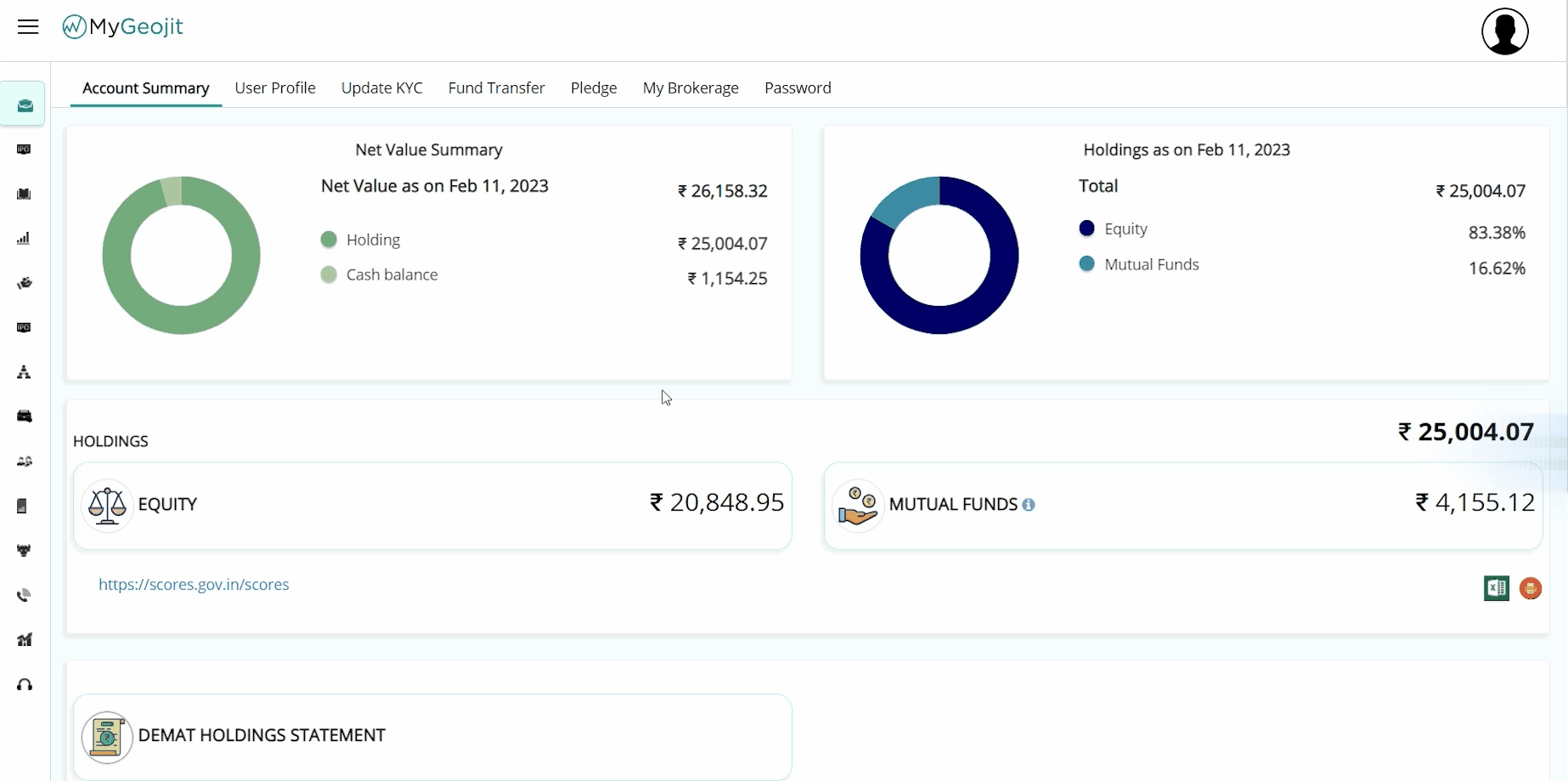 Step 1.
Log into
MyGeojit
and go to
User Profile
Step 3.
Tick the 4 provisions and
Submit
If you do not meet the above criteria, you will be required to fill and sign (all holders) the DDPI Authorisation Form and submit it at a branch.
Still need help? Create Ticket